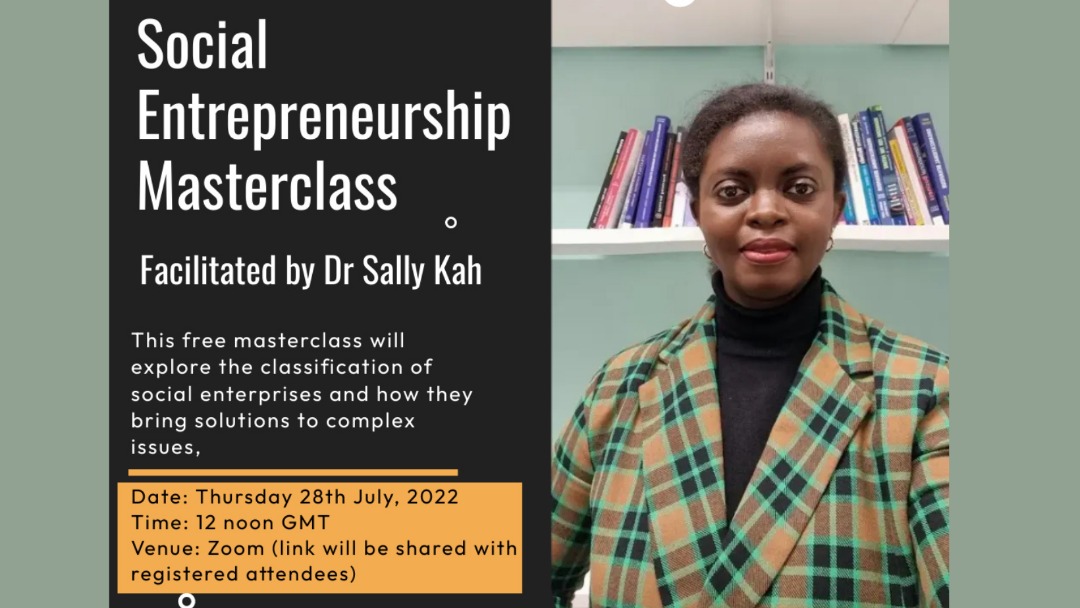 As part of our knowledge management activities for our project beneficiaries, Prospect for Girls would facilitate a 2-hours online masterclass on Social Entrepreneurship to both beneficiaries and interested participants.
The SE Masterclass would be delivered by Dr Sally Kah who is a Lecturer in Business and Associate Course Director for the International MBA at Birmingham City University (BCU).
Below is a brief outline of what the session will entail:
12:00 – 12:10pm – Introduction. General facilitator and student's introduction. 
12:10 – 12:40pm – Introduction to social entrepreneurship. In this session, social enterprise will be explained      from the African context. Explain how it differs from non-profit organizations. Then provide some examples of different social enterprises. 
12:40 -1:00pm – Exercise 1. This activity will ask students to identify examples of social, environmental and economic problems in The Gambia. The Facilitator will students provide answers then create a visual map in Microsoft word to document their answers. 
1:00 – 1:10pm – Break time
1:10 – 1:20pm – Short video and discussion. Facilitator will play a short video (about 3 minutes) on social enterprise creating social change, i.e. young girls in Kenya who created a solar system to solve electricity issues or an example from Senegal. We will explore their view of how these entrepreneurs created the change and their benefits to society. 
1:20 – 1:45pm – Exercise 2. Facilitator will divide students into three groups (this will depend on their attendance). Then ask them to come up with a solution to solve one of the problems identified in exercise 1. For instance, group 1 will focus on one social problem, group 2, on one economic problem and group 3 on one environmental problem.
1:45 – 2:00pm – Feedback on exercise 2 and closing.